and when it comes i wanna wail.......mail!
i got the greatest stuff in the mail over the last few days!!
first, i received the yummiest yarn from the yarnswap at crochetville (i'll get a picture up today)
and then, i received some roving, a book, and a drop spindle from ebay!! i can't wait to learn to use this!!!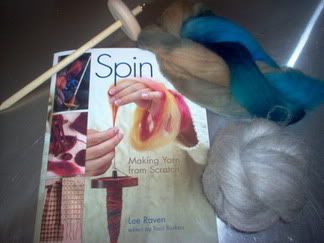 doesn't it just look divine!?! how much fun is this going to be?!!