...continued
i finally chose the yarn that i will be using for the stockings i hope to make for the
stocking along
.
i haven't decided which stockings i'll be using....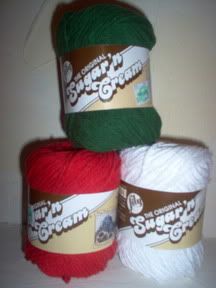 i'm hoping the cotton will give them a very "old-style, traditioinal" look.
this is the absolutely FABULOUS yarn i got from Fatima at the
yarn swap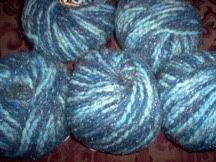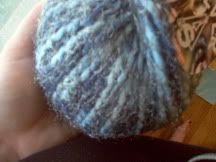 it is SOOOOO pretty and yummy. it has this great halo of silver that the camera didn't pick up all that well. now, what should i do with it... i'm really searching for suggestions on this... i'm so bad at making such permanent decision---eek!
something else:
this is my score at the library book sale (actually there are 4 other books that had already made it to their home, so i just took a shot of what was out. as many books as you can fit in a paper sack for $3!!
i went straight to the craft section and got all the knit/crochet/spinning books i could find, i ended up with 16- and around 20ish childrens books!
there was an actual LINE to get in -- pretty funny :P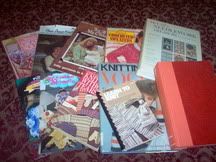 okay, the 2 yr old thinks he's starving, i gotta go